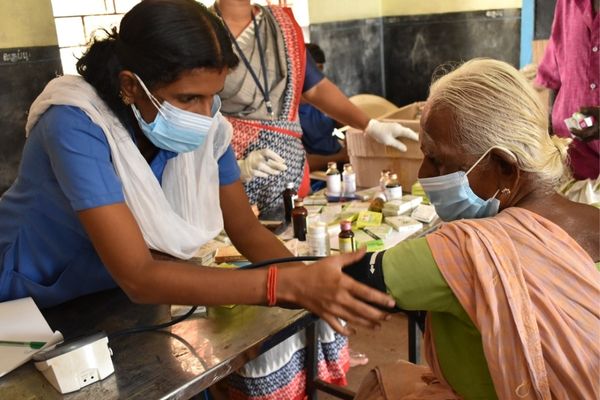 Eye Cataract & Diabetic Screening
We had partnered with Aravind Eye Hospital in Coimbatore to host regular free eye-care and diabetes camps in villages that lack access to medical facilities and transportation. These camps provide vital services such as screenings, treatments, and surgeries to improve the health and well-being of the villagers.
Twice a year, we hold eye camps in one of the villages where we offer screenings for cataracts and diabetes. Since 2013, we have conducted 25 eye camps in the interior villages of Coimbatore, serving over 2500 villagers and performing more than 400 cataract surgeries free of charge at Aravind Eye Hospital. The provision of these services has significantly improved the quality of life for the villagers and allowed them to live healthier lives.
Dengue Awareness Camp
Punarnava Ayurveda Trust and Thirumalayampalayam panchayat are working to prevent the spread of infectious diseases, particularly dengue fever and malaria, in their communities.
For this,we regularly administer "Nilavembu Kashayam," a natural preventive medicine for dengue, to children once a month. The Kashayam is made by boiling 3 grams of dried and powdered Nilavembu leaves with 1 litre of water, and 20-30 ml is taken as a single dose. The panchayat has successfully prevented many cases of dengue in the village through this program.
During the COVID-19 pandemic, the villagers were also given immunity-boosting Shadangam Kashayam on a daily basis, and around 1000 homes in the village received Kabasura Kudineer powder.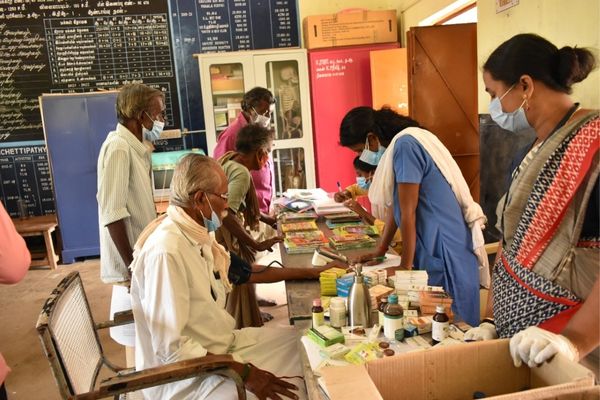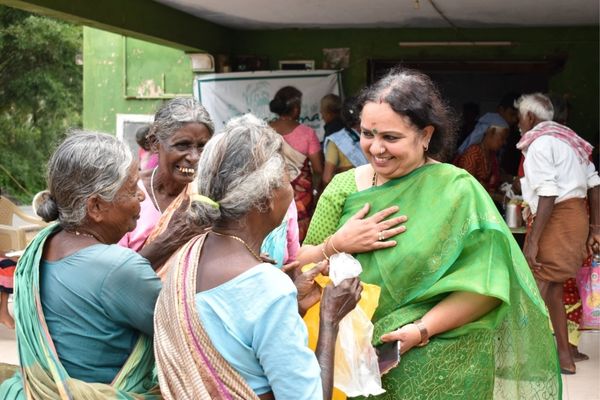 Project Moon
Manufacturing of Eco-friendly Sanitary pads
Punarnava Ayurveda Trust and Vaidyagrama Community Trust have launched a women's empowerment initiative by manufacturing eco-friendly, biodegradable sanitary pads. These pads are made using wood pulp as the main ingredient, along with SAP sheet, net sheet, non-woven cloth, and biodegradable plastic as the bottom layer. The "Vaidya" brand pads come in a large size of 240mm x 80mm and are packed 7 per packet (packaged in brown paper), with each packet costing INR 50.
The pads are made by cutting and pressing layers of wood pulp sheet, SAP sheet, non-woven cloth, and biodegradable plastic using a machine. This initiative is called Project Moon, as the moon symbolizes powerful feminine energy and the connection between the menstrual cycle and lunar rhythm.
Journey of Moon
The Project Moon initiative began when the women in a village were hesitant to discuss their gynecological issues with the Ayurveda doctors during a health talk. It was discovered that there were issues with hygiene and resources, as the women lacked access to sanitary pads and had difficulty washing their menstrual cloth due to water scarcity.
In response, Project Moon was launched as a women's empowerment project, with pads being manufactured in-house by a team of three women using a machine (valued at INR 500,000). These biodegradable pads are now provided free of charge to 150 girls at the Pichanur Government Higher Secondary School each month.
The goal is to expand the distribution of the pads to other neighboring schools and to provide them to needy women in the villages. In the future, the proceeds from the sale of these pads will be used for the welfare of women in the villages and for the higher education of meritorious girls from the village.