Healing Sounds Retreat
From Nov 23-27,2023 @ Vaidyagrama Ayurveda Healing Village
A Satsangam Event- Organised by Punarnava Ayurveda Trust and Vaidyagrama Community Trust.
Orientation, administrative notes, spiritual offering followed by a Special Program on Music Therapy by Ms Purvaa Sampath.
Yoga, Vedic Recitation, Rāga as a Jyotiṣical Upāya, participatory Vocal Raga, Kirtan, instrumental raga, and talks and presentations by special guests on selected days, all interspaced by personal time for rest, prayers, meditation and two personalized Ayurveda treatments.
We are also offering at least 2 abhyangams during the retreat during the afternoons after consultations with Ayurveda vaidyas.
Bookings on for two sharing rooms at Vaidyagrama. Since Single rooms at Vaidyagrama are all booked. Hence, we have arranged single rooms in our sister concern- Saranya Ayurveda Hospital which is 3 KM from Vaidyagrama and we will be arranging transport to and fro to Vaidyagrama.
To know more about the retreat and to register please click on the link below
https://www.ayurvedaconference.com/healing.html
Featuring:
Shantala Sriramaiah – Vedic Chanting
Nina Rao – Kirtans
Dr Shubham Kulkarni – Healing through musical Ragas
Allison Dennis – Raga as a Jyotisical upaya
Our patrons are-
Dr Robert Svoboda
Dr Claudia Welch
Dr Ramkumar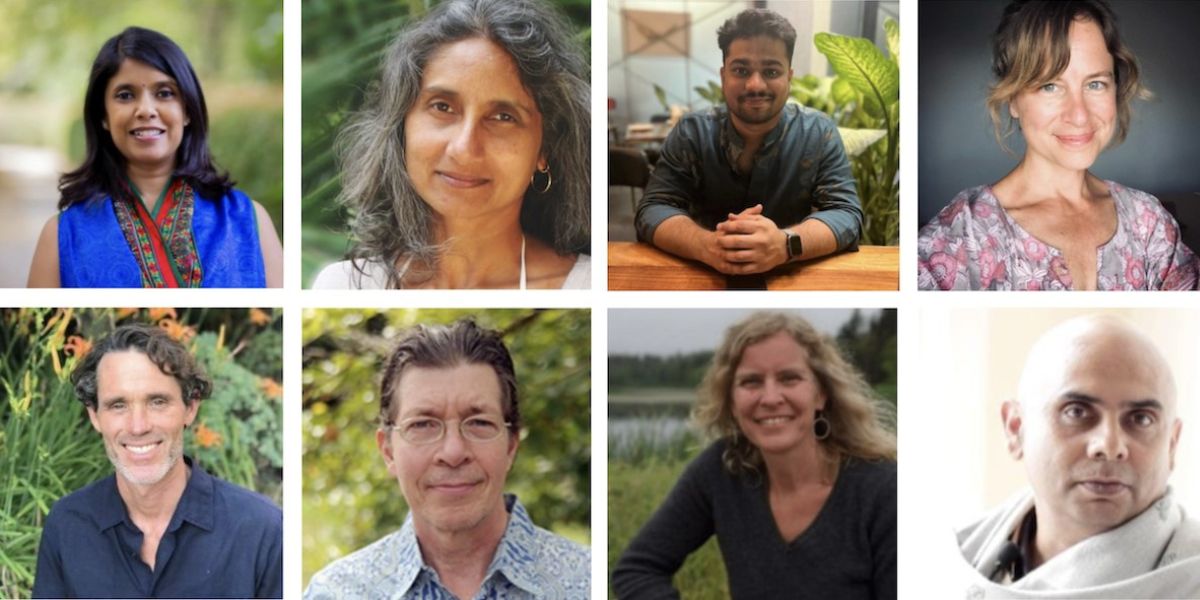 Ayurjeevanam- 3 course series – Online Ayurveda course
July 5-9, 2023 covering infectious diseases like Covid 19, Dengue fever, Lyme disease, Herpes Simplex Virus, and Viral Hepatitis
Aug 1-5,2023 covering autoimmune diseases like Multiple Sclerosis, Systemic Lupus Erythematosus, Rheumatoid Arthritis, Inflammatory Bowel Disease and Ankylosing Spondylitis
Sept 5-9,2023 covering conditions like Eating Disorder, Depression, Anxiety, Substance Abuse and Schizophrenia.
Please visit the website link below to register and to know more about the program
https://ayurvedaeducation.org/ayur-jeevanam-bundle/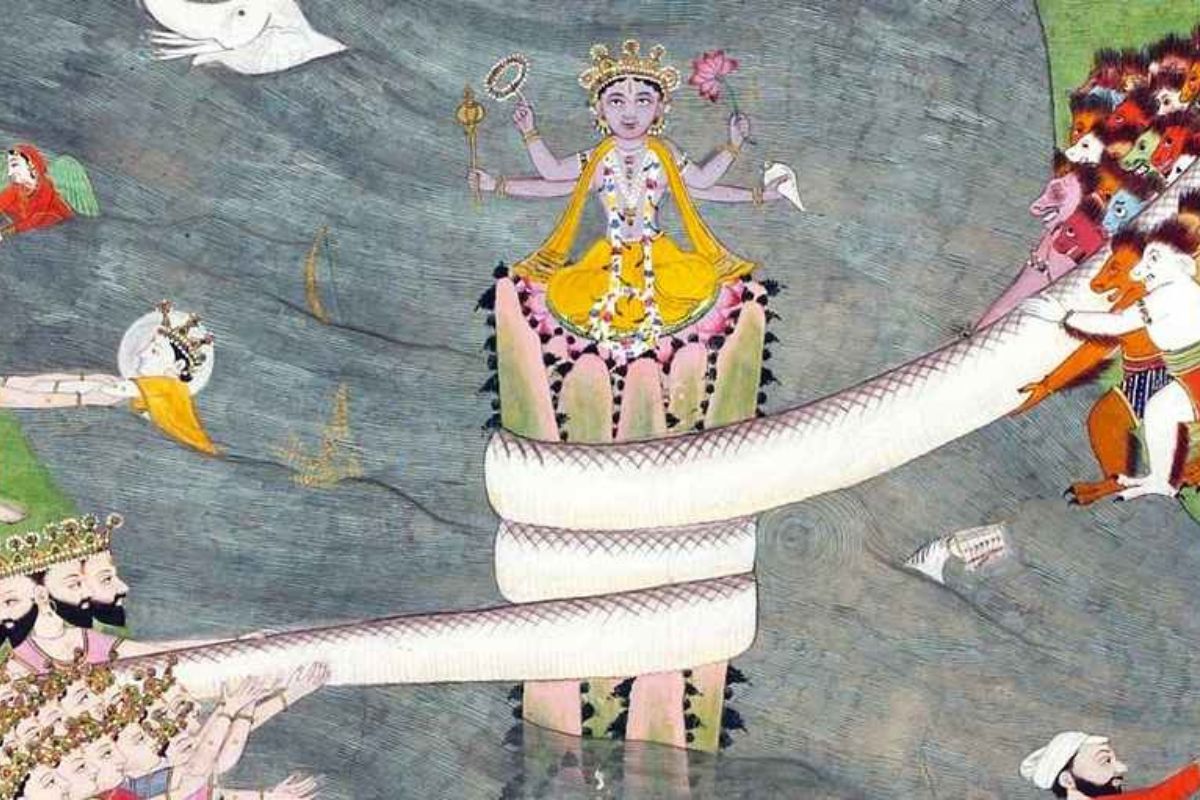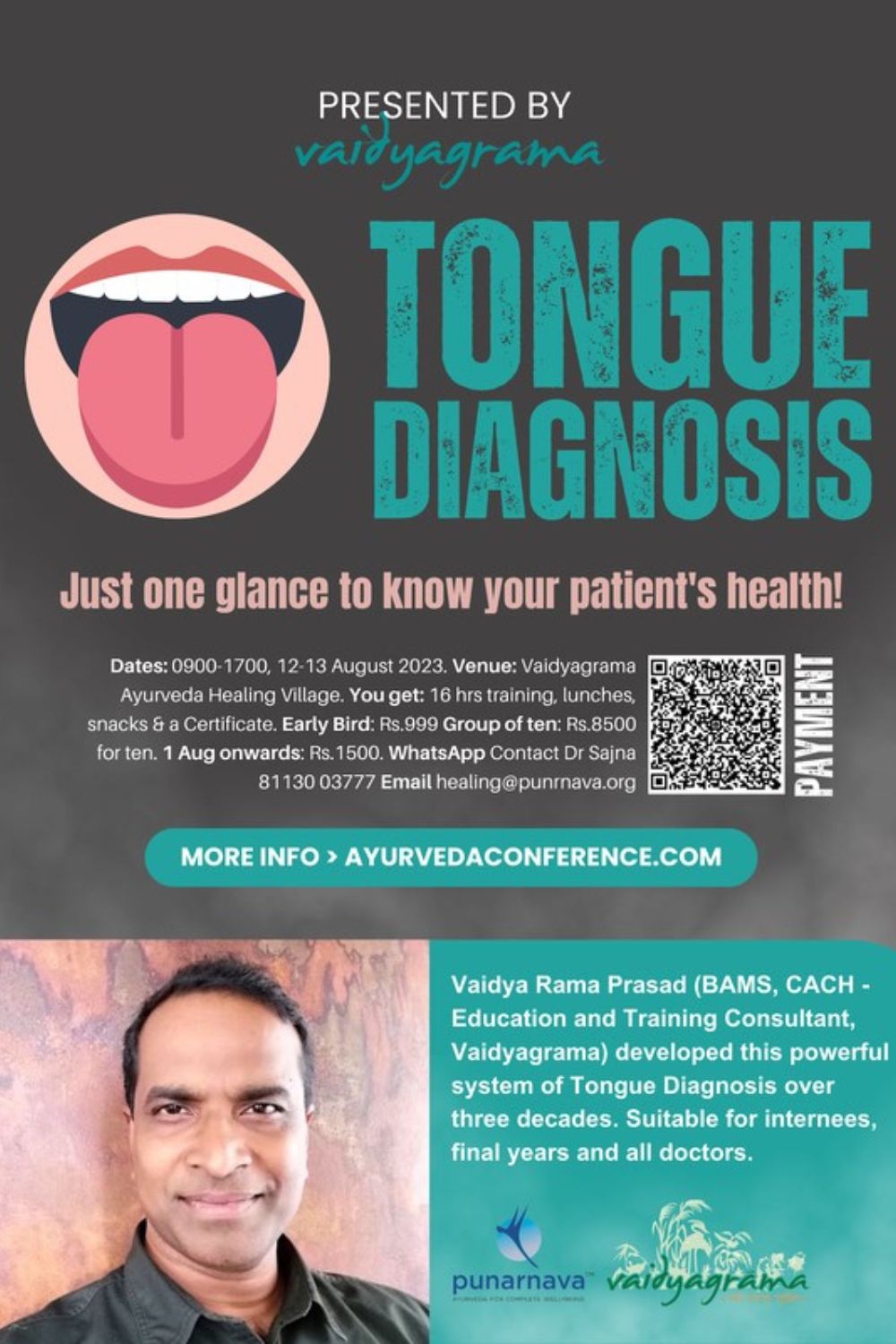 Tongue Diagnosis
In person class on Aug 12-13, 2023 @ Vaidyagrama Ayurveda Healing Village.
At one glance one can learn to know the patient's health by observing the tongue. We invite Ayurveda medical students, internees and Ayurveda doctors, to get this knowledge from the Master who developed this method of assessment himself. Dr Ramaprasad, BAMS, CACH- Education and Training ( Vaidyagrama Ayurveda Healing Village ), will train the students for 16 hours on August 12-13,2023 @ Vaidyagrama Ayurveda Healing Village, Rottigoundanur, Coimbatore.
Ayurveda Conversations
Aug 18-20,2023 @ Saranya Campus,
Mavuthampathy, Navakkarai, Coimbatore organized by Aashirwad Health and Education Trust, Knowledge partners- Punarnava Ayurveda Trust, I -ask Ayush, Coimbatore Ayurveda College and Vaidyagrama Ayurveda Healing Village, in association with Indian Knowledge Systems, MoE, GOI.
Join the conversation to know among other questions.
1. What is the current state of Ayurveda within the country and globally?
2. What are the strengths, limitations and gaps?
3. Where does tradition meet the modern?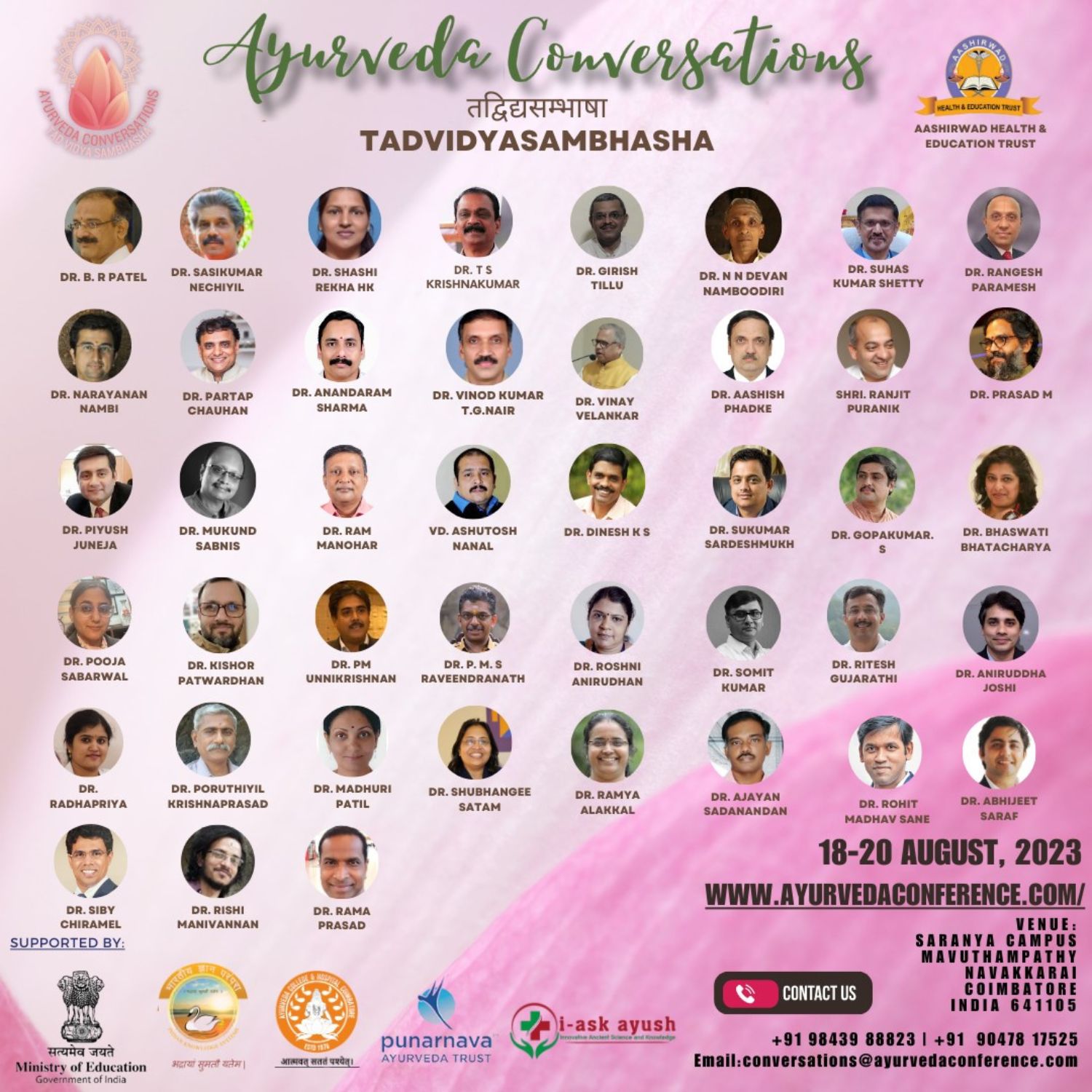 Trust Activities in June
Free Ayurveda Medical camp and community Lunch @ Rottigoundanur on 3 June 2023
52 patients consulted with senior Vaidyas of Vaidyagrama and got medicines. A sumptuous lunch was also served to about 250 villagers.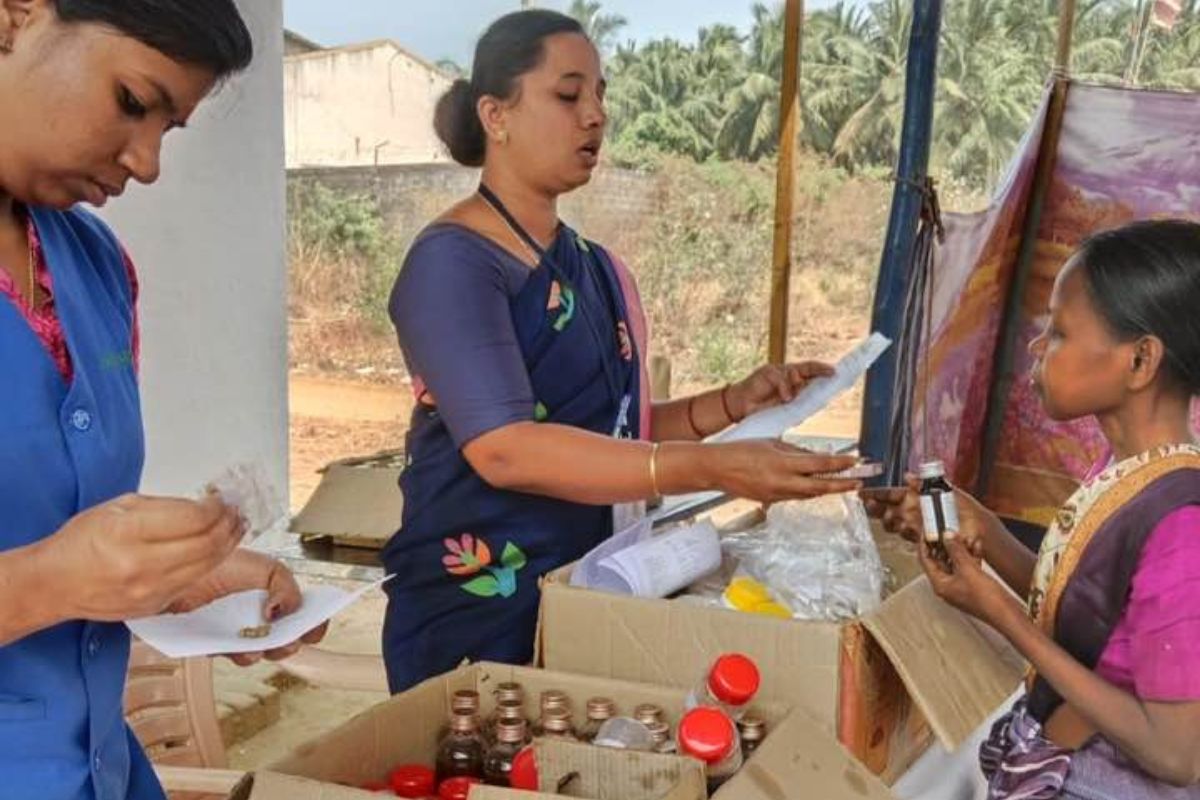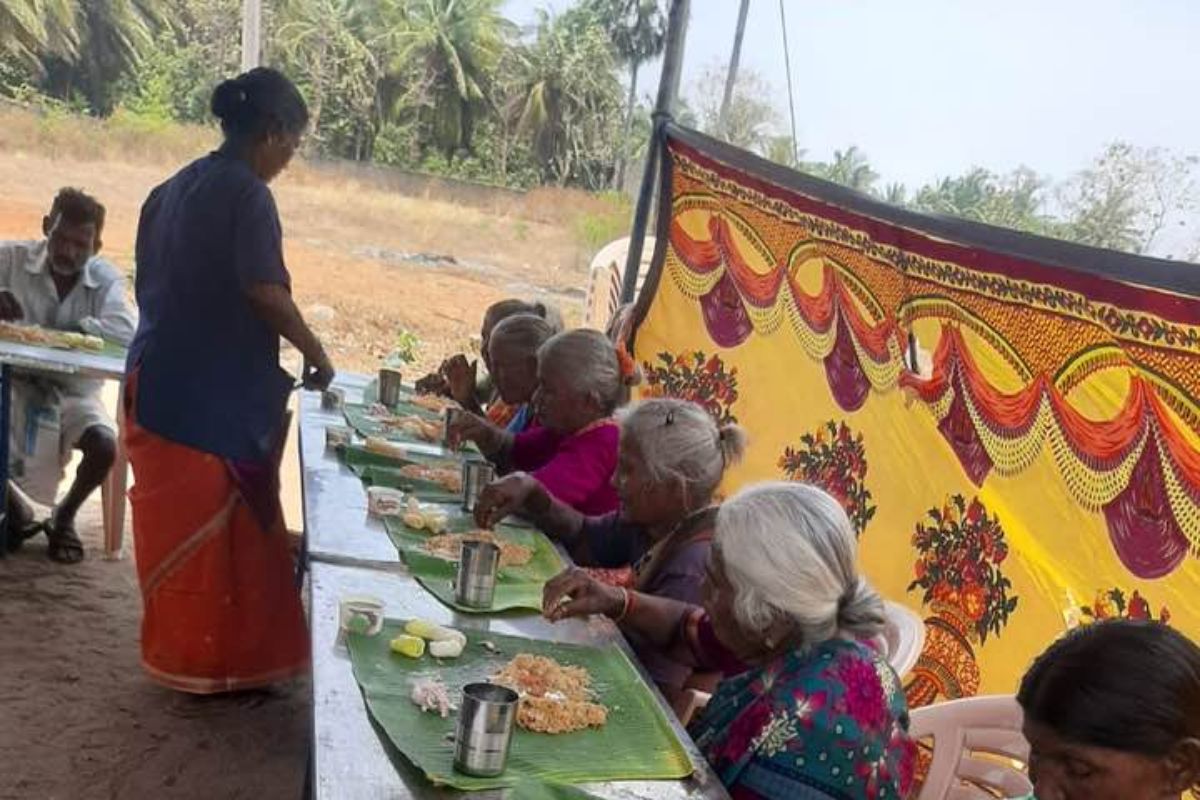 World Environment day – 5 June 2023
Vaidyagrama and Punarnava Ayurveda Trust staff celebrated world environment day on 5 June 2023 by planting trees in the lands surrounding vaidyagrama and in Nivrttigrama.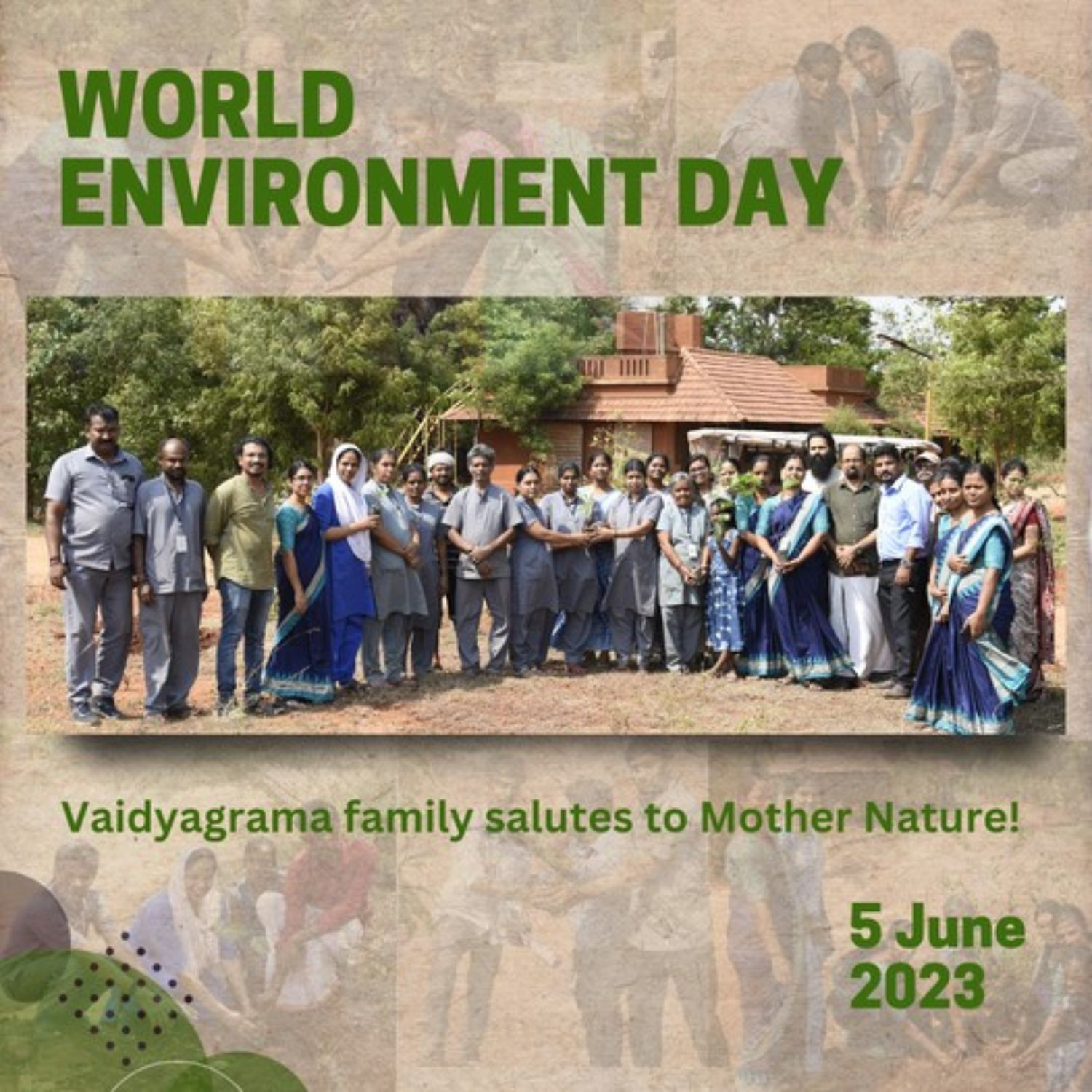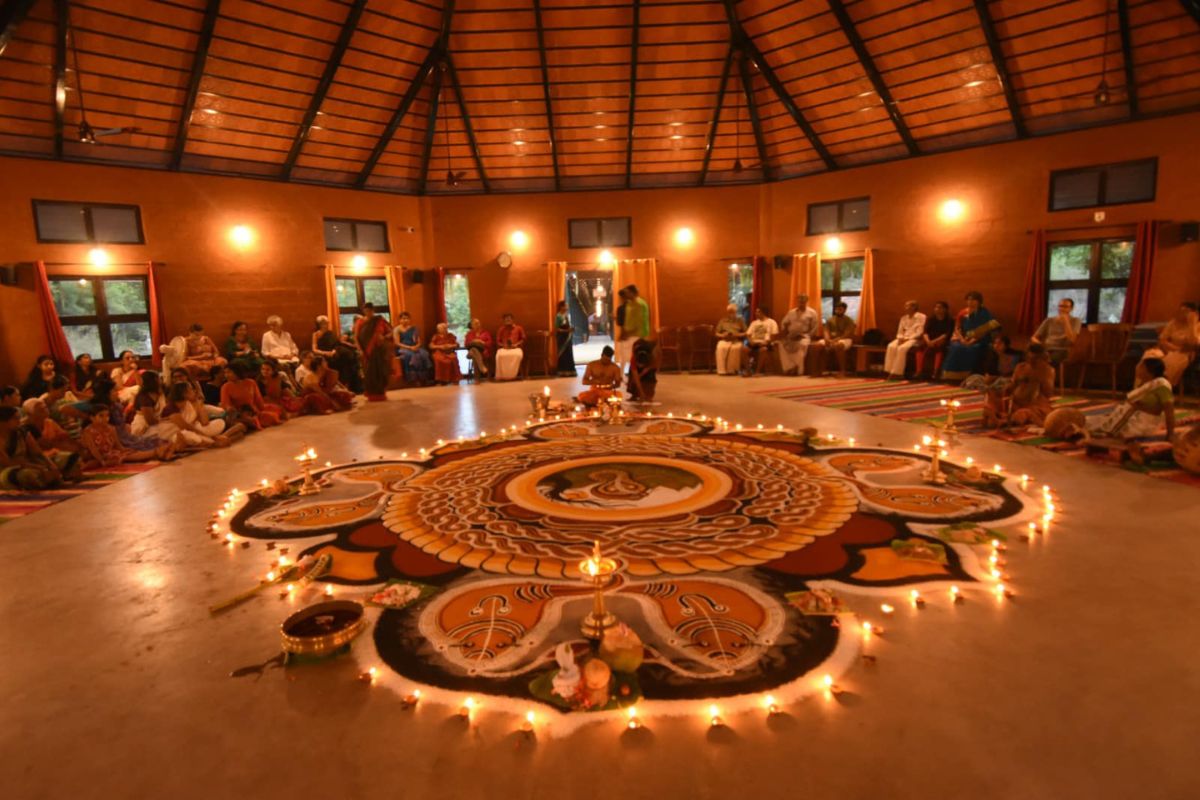 Pulluvan Paatu on 10 June 2023 at Vaidyagrama.
A special pooja for the Nagas called " Pulluvan Paatu " was organised at  vaidyagrāma – Ayurveda healing community at 18:00 (IST) on 10 June 2023 .
Pulluvan Paatu,means song sung by Pulluvan, a community in Kerala who worships Serpents by performing fire sacrifices and singing songs. Ms Ambujakshi R, a renowned Pulluvanpaatu artist and team sang songs and performed the serpent worship along with worship of other presiding deities.
Vidyasagar Gurukulam- Kondayur Ashram Annadanam from 1 June 2023.
From June 1st 2023, mid day meal for the 220 students of Kondayur ashram was started by Aashirwad Health and Education Trust, in association with Punarnava Ayurveda Trust, in memory of Padma Shri Krishnakumar ji and Most Revered Prema Pandurang ji. We seek support from our friends and well wishers for the continued offering of lunch to the students of Vidyasagar Gurukulam. Each day's lunch offering cost Rs 6000/- The contributions may be offered to the following Bank account
Aashirwad Health & Education Trust
Current ac 38166531328
Ac with State Bank of India, Pichanur Branch
IFSC code- SBIN0015763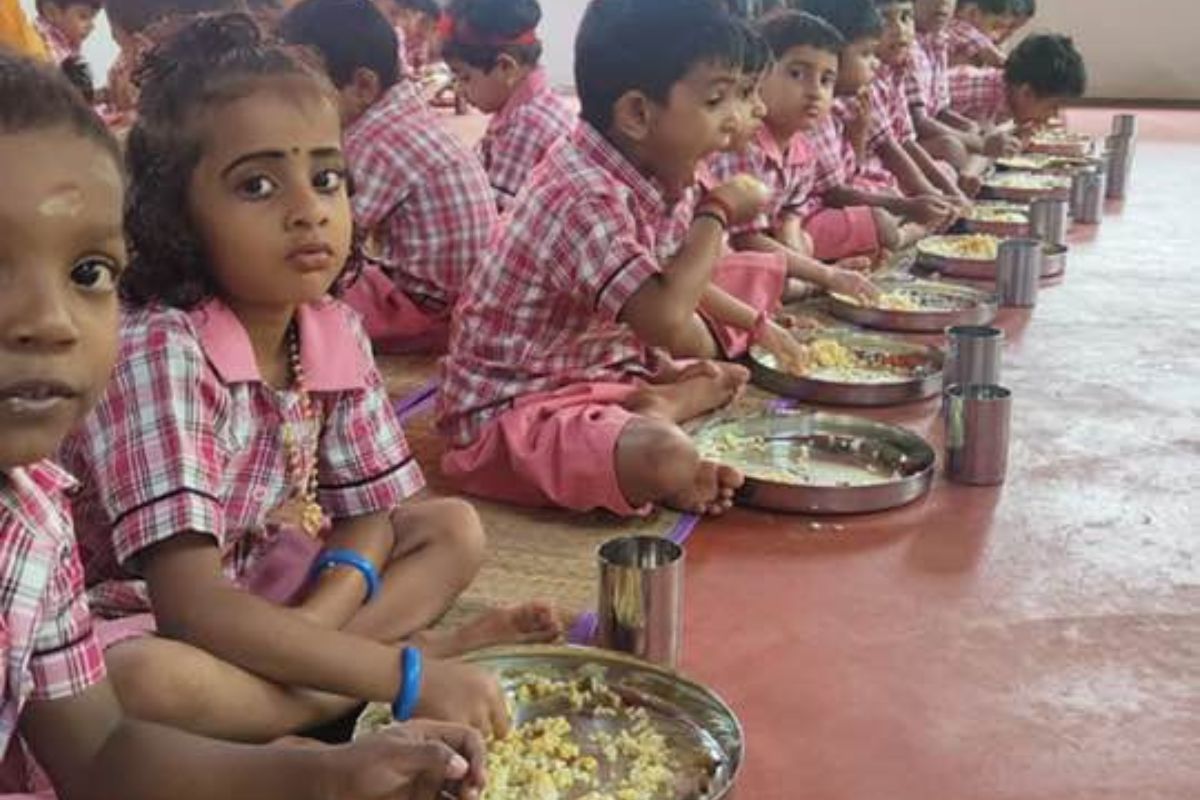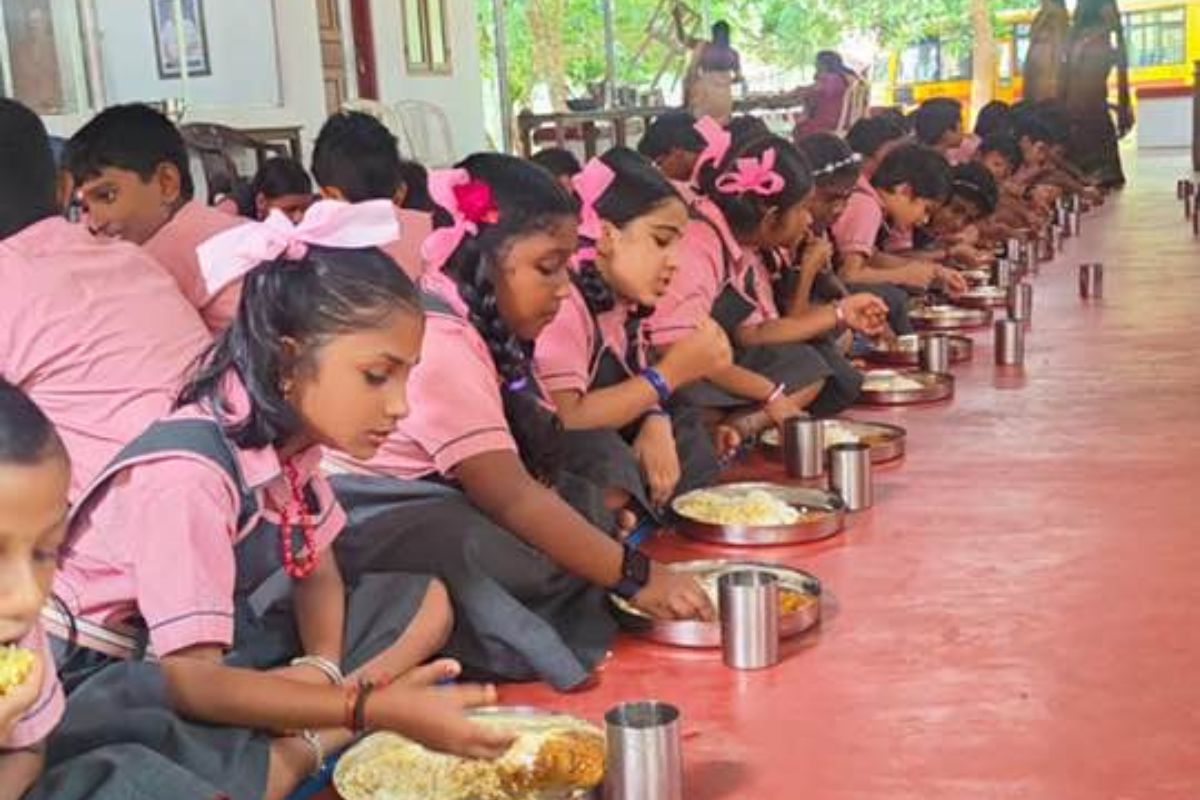 Dignitaries visit- 10 June 2023
Dr Kiran Anand Kakkad, former Chief Priest of Guruvayur Temple , visited Vaidyagrama on 10 June 2023. Dr Kiran is a singer, Vlogger and a youtuber with a large fan following.
He gave a talk to the staff of Vaidyagrama.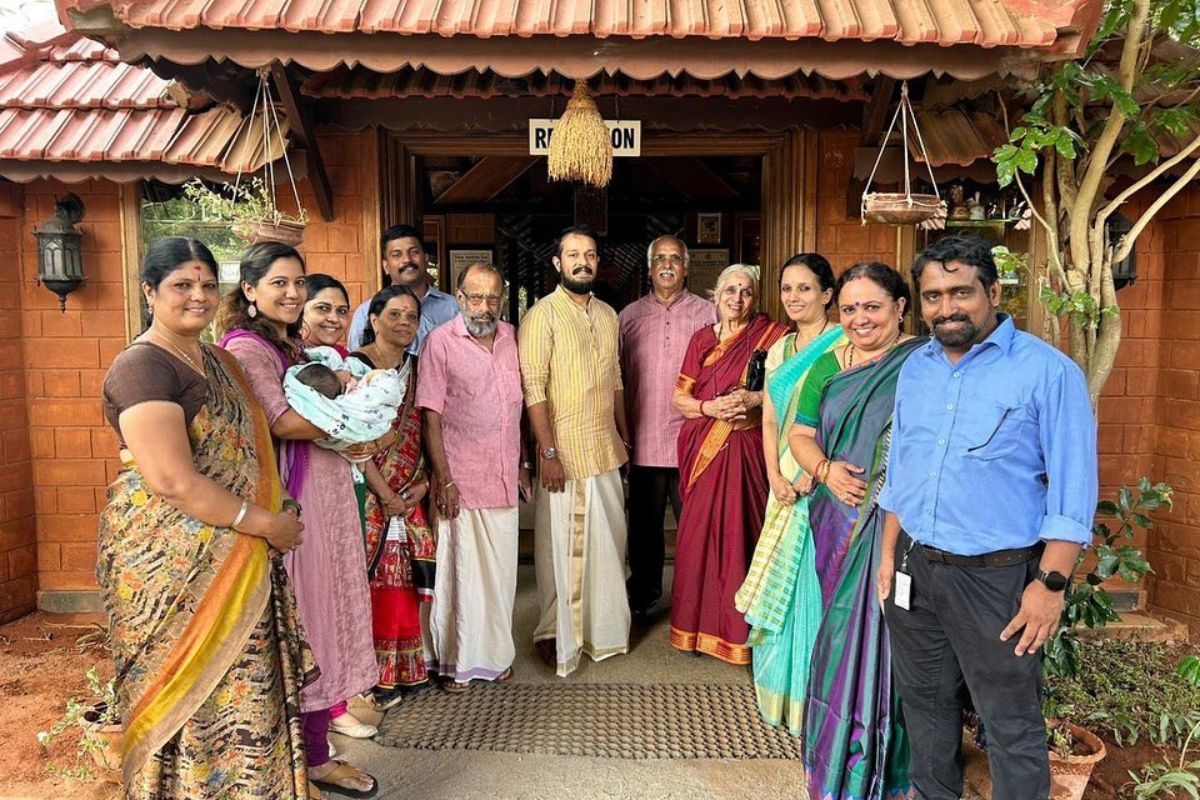 Yoga day celebration- 21 June 2023
Patients and staff of Vaidyagrama and Punarnava Ayurveda Trust celebrated Yoga day on 21 June 2023. The staff and patients lighted the lamp and Dr Ramadas A R gave a talk on the importance of maintaining our health through practice of Yoga every day.
Ms Catherine Rutherford ji gave a talk and initiated the practice of yoga for the staff and patients.