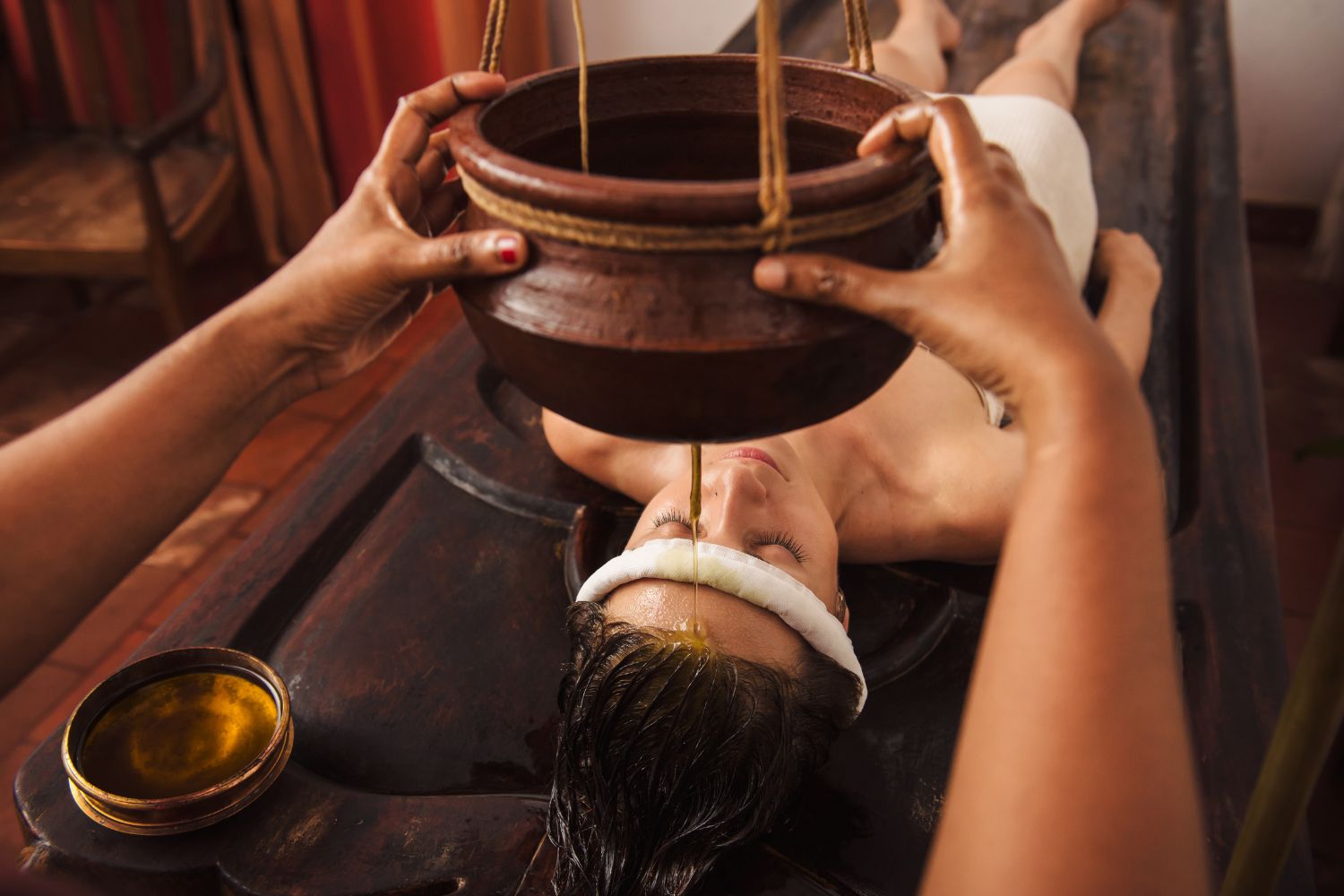 Vaidyagrama Healing Village
Vaidyagrama is an eco-friendly and sustainable Ayurveda healing community born of the desire to live simple, live well, live healthy, and live happy.
The vision is ' Authentic Ayurveda for Universal Wellbeing. Vaidyagrama uses the principles of Ayurveda, a holistic and alternative form of medicine that focuses on the physical, mental, emotional, spiritual, social and environmental well-being of our patients. Currently, Vaidyagrama includes a hospital, a learning facility, an ashram, a spa and an eco-friendly healing environment in the outskirts of Coimbatore, Tamil Nadu, South India.
More details on www.vaidyagrama.com
Ayurveda Medical Camps
In pursuit of encouraging access to deeper healing, Punarnava Ayurveda Trust, reaches Ayurveda care to the villagers around, by conducting monthly Free Ayurveda Medical Camps in the villages where the healing team of Vaidyagrama consult, prescribe & give medicines for the patients, who are then offered follow-up care and treatment courses too whenever needed.
Free Ayurveda Medical Camp was started in Thirumalayampalayam panchayat villages from April 2013. Since then on the first Saturday of the month, the trust conducts the camp in one of the 15 villages in the panchayat. Average 60-80 patients consult with the senior vaidyas of Vaidyagrama who volunteer at the camp and get free Ayurveda medicines.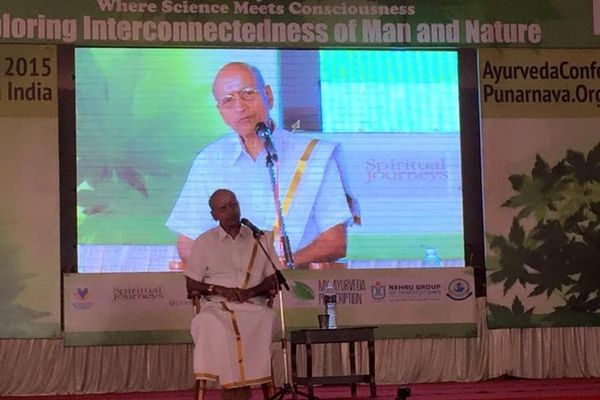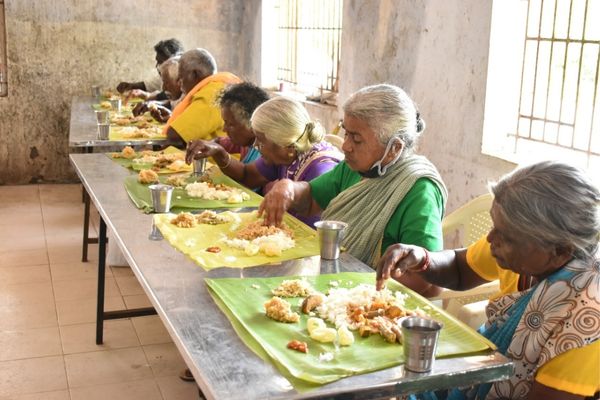 A sumptuous meal is served to the villagers on the camp day. The villagers are picked up in the hired bus which plies around bringing in sick patients from all the villages. The villagers after consultation and lunch are dropped back to their respective villages. The camps have also helped to cross the caste divide atleast during the day of the camp, when the villagers sit together and have their lunch served to them by the trust team.
Over 9 years we have held over 108 medical camps and have consulted over 7500 patients and given free medicines.
The common diseases include Arthritis, body pain, cold, cough, fever etc.