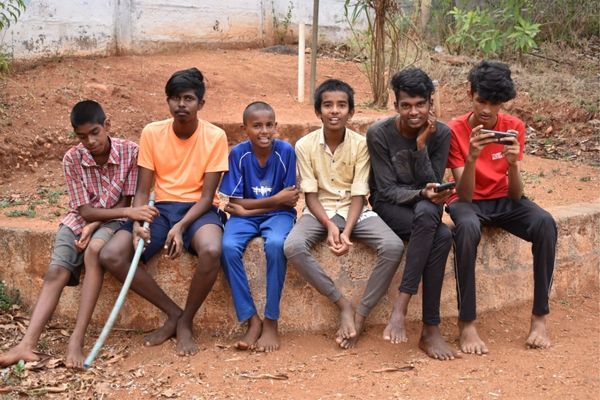 Balagrama
Balagrama, -as the name suggests – Bala- meaning -Child and Grama meaning- Village, is a 'how to live'home for the village children. This home is 4000 sq ft, and was built with a view to bringing the boys and girls from troubled homes in the villages to give them the support to rise above their present state, to take over the reins of their village and bring the much needed change.
Most of elder boys in the village are dropouts and follow the footsteps of their elders, of drinking and gambling and not caring for their families and this prompted us to do something for the children, and hence Balagrama was born. We brought 9 boys in 2017 June from various homes in the villages which needed help to bring up the boys. The boys are initiated into Yoga, Prayer, meditation, and are encouraged to participate in the social activities of the Trust along with their studies in the local schools.
Today Balagrama is home for 15 boys who are studying in the local government schools and nearby colleges. The boys are being trained to become future leaders. On weekends the boys get to learn Silambam- Martial art form of Tamilnadu, Tabla class, besides every day yoga and prayer and online english classes.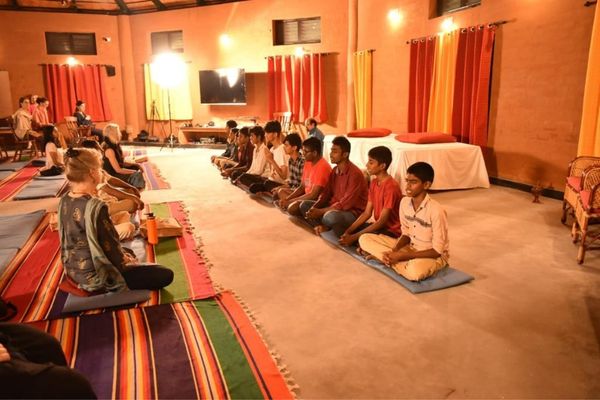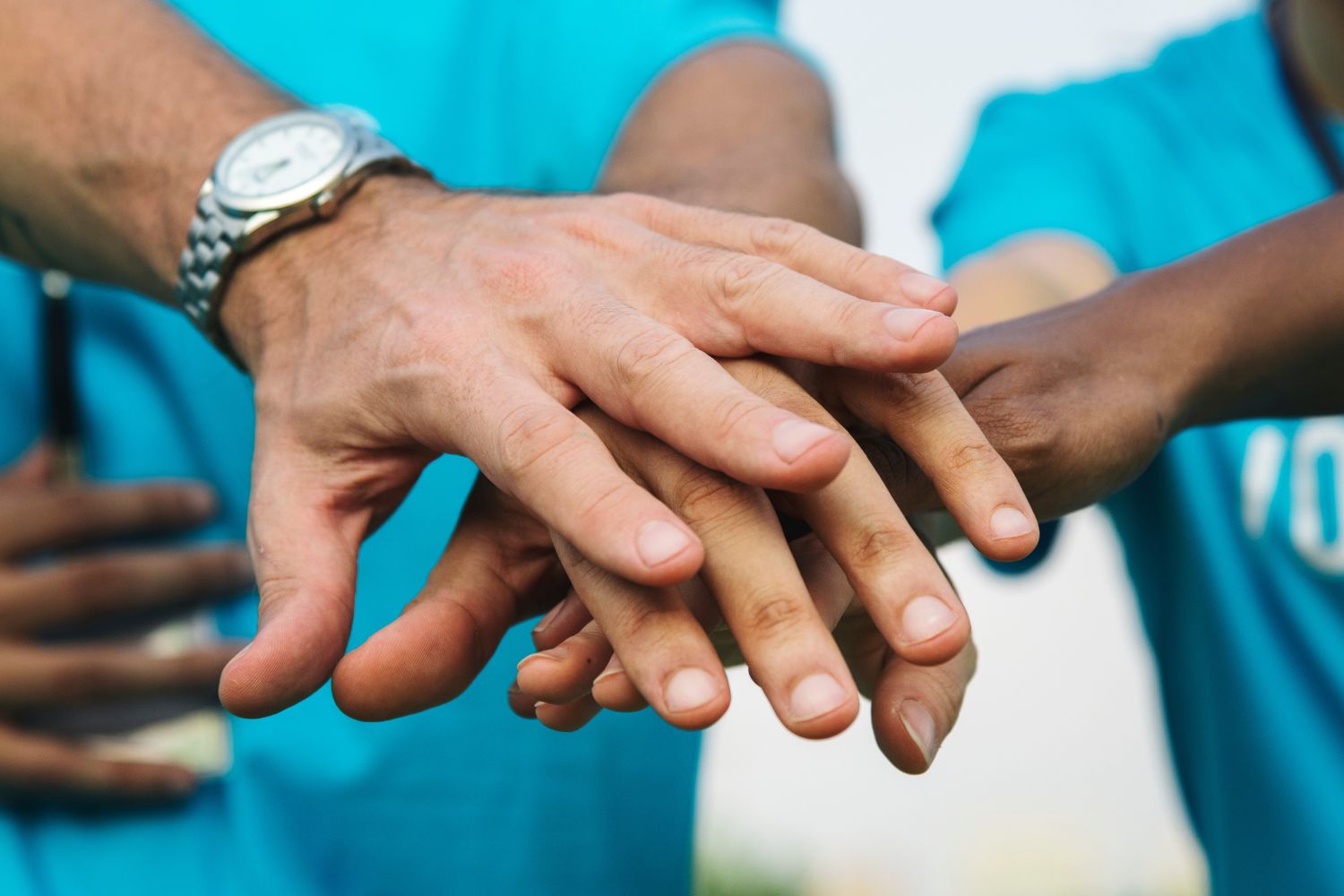 Nivrittigrama
Nivrttigrama, a joint initiative of Punarnava Ayurveda Trust and Vaidyagrama Community Trust is focused on creating an optimum living environment that is eco-friendly and self-sustainable thereby enhancing the quality of life and creating health and harmony.
The goal is to create communities with a conducive and comfortable contemporary environment to inspire people to pursue the higher aspirations of life.
Lakshmigrama Goshala
Cow protection is one of the activities that is closest to our hearts. Indian breed cows are low yielding and high maintenance variety of cows and hence although A2 milk is given by the indegenous cows, people do not prefer to keep them at home.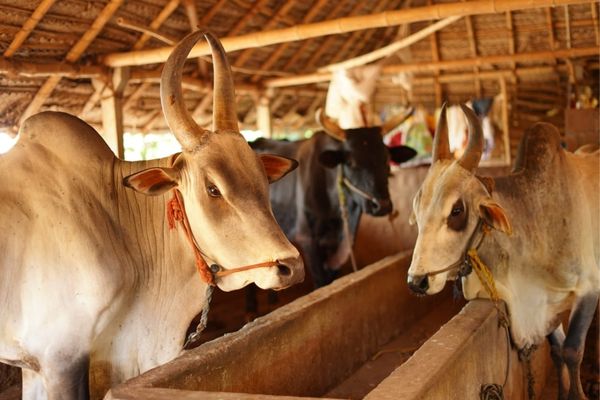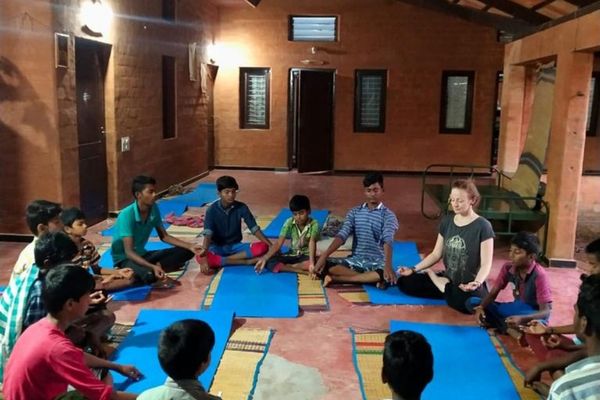 Karmayoga
The idea of selfless service (karma yoga) is an important concept in both ayurveda and yoga traditions. Since we are all interconnected, serving others leads to serving our own selves and we begin to experience unity in all that surrounds us. Therefore, this residential program is designed following that formula. It is designed to help you to practice selfless service (Karma Yoga) in action and spirit in daily life.
We are happy to announce the launch of our Karma yoga practice program based on the Pancha Maha Yagnas. The Pancha Maha Yagna Program is a residential program, with the spiritual volunteers fully immersed in the community for a minimum of one month. The goal is to learn the practice of karma yoga in a one-of-a-kind, Ayurveda eco-village in South India.
Karshakagrama
As we envisaged is a village where farmers / householders live together in harmony with nature, using the land surrounding the house for agriculture, for growing medicinal plants for preparing Ayurveda medicines. In the same land they will grow vegetables for their own use, and exchange it with their neighbours.
They will hold cows, goats, and so on and be a family unit and self-sustaining. Families will be encouraged to participate in cottage industries like bee-keeping, paper making, candle making, soap making, etc. Thus, women can work from home, thus ensuring that the family unit remains intact and the children are not deprived of the mother's care. Everybody will be educated and encouraged to adopt a "healthy living lifestyle"; with herbal gardens, home remedies.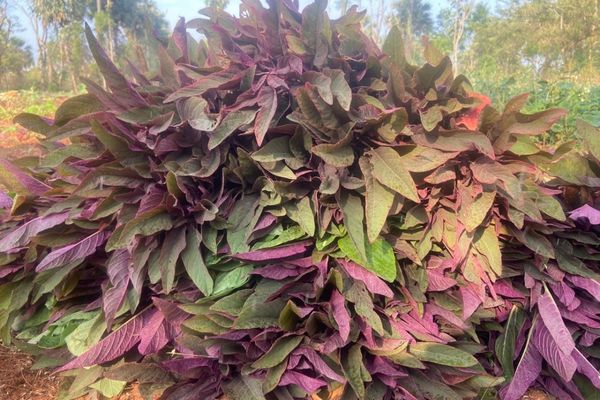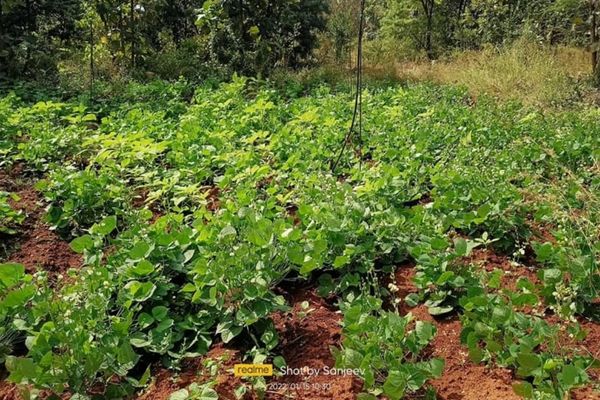 One Acre of land will be divided into 4 parts, each with 25 cents would be used for one family. A mud house, with a small back yard, livestock, water source would be provided. In one acre, in the centre the houses would be built, and the back yards would facing together thus making a point of contact for the 4 members with each other.
A community where barter system would be encouraged. The family members would work together in their land and harvest the crops and vegetables. A community where transaction would be minimum. There won't be any wages paid, and the community would grow what is needed for their life. Creating a self-sustainable community based on the principles of Ayurveda and Natural farming is the vision of Punarnava Ayurveda Trust.
Kalagrama
As a part of the extended Punarnava/Vaidyagrama community we are ideating a 'Kalagrama' an artists village which is currently being incubated in our mind. It will contribute to all-round wellbeing in accordance with the principles laid down in the vedas.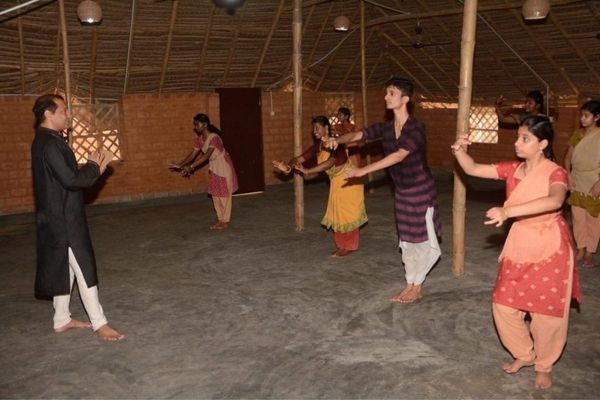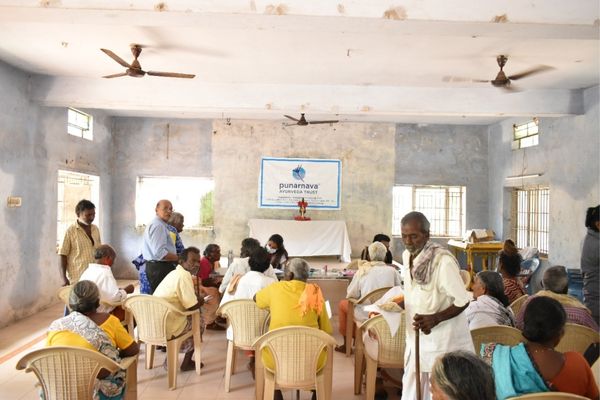 Karunyagrama
Elderly Care Home
Punarnava Ayurveda Trust has sensed the dire need for an urgent social change, to support the children, youngsters, women and elderly in the community, when working with the villages in the outskirts of Coimbatore.
Mission
Our Trust has been working with the elderly villagers in Thirumalayampalayam Panchayat (15 villages) since 2013.
Project Annam, the mid-day meal project for 100 abandoned elderly amongst the villagers, has been continuing since 2015. In 2021 during Corona pandemic, 50 more elders were added to this endeavour.
Most of these abandoned elders now live in thatch & mud huts with no power or running water, in villages, on infringed Government land.
Hence Punarnava Ayurveda Trust envisages to provide homes for support of these needy elders
To take this further, we propose to build a shelter for 20 abandoned elderly villagers, for which we bought 50 cents of land
Budget
| | | |
| --- | --- | --- |
| Details |       Amount in USD       |        Amount in INR       |
| 50 cents of land already purchased |                 33,333 |              25,00,000 |
| Infrastructure development for 5450 sq ft |                 164333 |              1,24,00,000 |
| Running cost of home for one year |                 31920 |              24,00,000 |
Providing support for the abandoned seniors in the community is a much-needed responsibility, which our Trust is earnestly pursuing to fulfil as a social responsibility.
We need help to reach out to the elders who can then live with dignity when they are nearing end of their lives.
"The closest thing to being cared for is to care for someone else." – Carson McCullers