May 2023 | First Fortnight
Meet Our Presenter – MS Nina Rao
Nina Rao learned traditional chants from her grandfather in a village in south India when she nine years old. The chants quietly stayed with her until she rediscovered chanting with Krishna Das in New York in 1996. In 1998 she met her guru, Sri Siddhi Ma in the foothills of the Himalayas and spent time with her regularly for 19 years. For many years Nina has been Krishna Das' business manager and accompanies him musically as well. In 2007, she recorded the track 'Nina Chalisa' on Krishna Das' CD "Flow of Grace"; January 2013 she released her debut double-album, "Antarayaami-Knower of All Hearts"; August 2018 her second album "Anubhav" was released entirely crowd-funded. Nina regularly leads kirtan, workshops, and retreats in New York and beyond, and leads workshops and offers courses online across many platforms She is also founder and chairwoman of non-profit Saving Wild Tigers which supports conservation of wild tigers and all species in their natural habitat in India. In addition, she hosts a podcast series on the Be Here Now Network exploring spirituality, practice, and conservation of wilderness and Nature.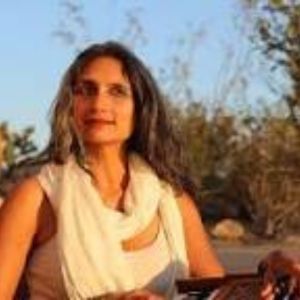 Sharing a Kirtan recital of Ninaji here
Understanding the Mind through Charaka Samhita online course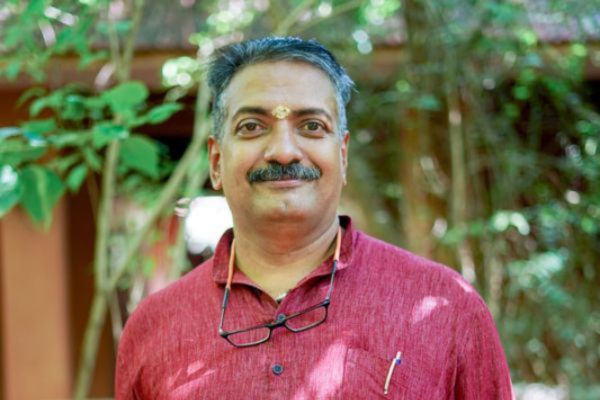 Date: May 2, 2023, to April 30, 2024.
Timing: Live online class via zoom-Tuesdays
7.15-8.30am PDT USA/ 10.15-11.30 am EDT USA/ 3.15- 4.30pm London BST/ 7.45-9 pm IST
You can join the course through https://ayurvedaeducation.org/charaka-samhita/
Please note:
Students should have a basic understanding of Ayurveda concepts already, as this is not an introductory course. This course is intended for both Ayurveda practitioners/counselors and for those who want to use the information for self-healing.
Activities at Vaidyagrama and Punarnava Ayurveda Trust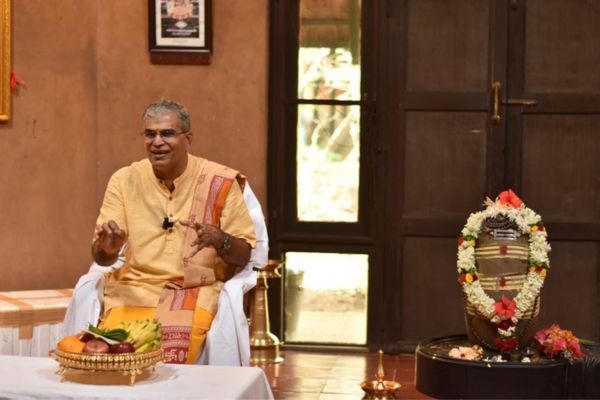 Visit of Dignitaries
29 April 2023
Spiritually/ philosophically inclined household in India wakes up to Swami Udit Chaitanyaji's enlightening discourse daily! Vaidyagrama family was twice blessed today to indeed have Swamiji come, share his spiritual wisdom & appreciate our cause! The Vedic scholar & Spiritual Guru that he is, spoke to the staff of Vaidyagrama about the concepts of Karma, Dharma & Brahmam with ease.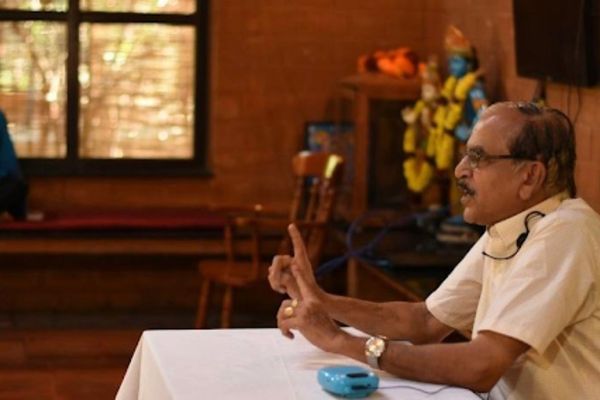 Deepest Condolence
Thoughts & words fail us to even pen a condolence, as our great friend & well-wisher Dr Gopalakrishnan ji has left this world…Sharing the pure smile & goodness that we cherish from when he visited vaidyagrama last in Feb 2023…May the Almighty guide your journeys ahead too, to be immortal in more hearts & hearths in another realm, Dr GK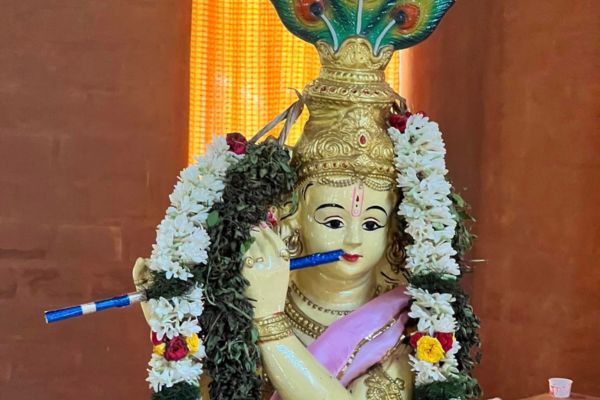 Dhanwantari Temple consecration anniversary
27 April 2023
Narayaneeyam the healing prayer recital at Dhanwantari temple followed by 7 Days Bhagavatham Recital. At Vaidyagrama, Narayaneeyam, the healing prayer is recited every month, but Bhagavatham, the sacred text with 18000 shlokas are recited once a year during the consecration anniversary of Dhanwantari temple. This year, the team led by Dr Usha recited Bhagavatam from 28th April to 4th May 2023, from 9 am to 4 pm.
The Bhagavata Purana is one of Hinduism's eighteen great Puranas Composed in Sanskrit by Veda Vyasa. It has 12 Skandhas or books having 18000 shlokas in all. The 10th Skandha or Book starts with the story about the birth of Krishna The main objective of Bhagavatham is to inculcate Bhakti in the disciples by telling the stories of gods and goddesses especially of Krishna. The Bhagavata purana was told to King Parikshit 5000 years ago and the same is being chanted till today.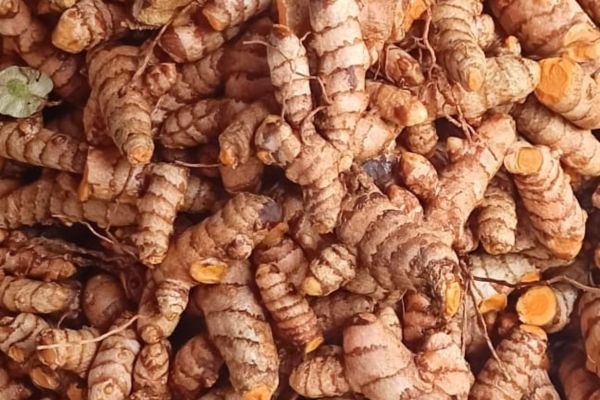 Natural farming
Shri Sanjeev and his team were able to grow organic Turmeric at our Goose berry land and powder them for our own use.
The turmeric roots after harvesting are cleaned well. They are separated from the shoots, and are slightly boiled with water till the aroma of turmeric arises. The cooled turmeric roots are then sun dried and powdered.