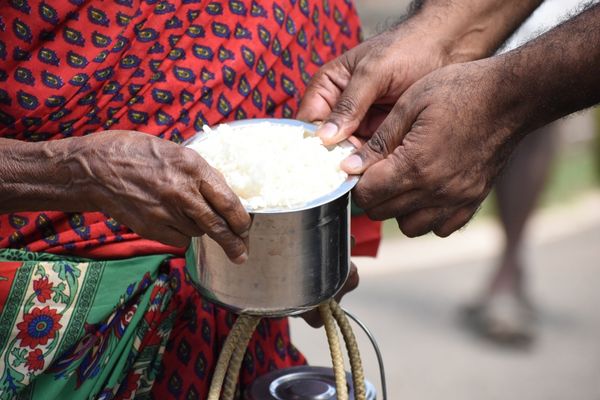 Annam
We believe it is our duty to take care of the elderly and needy in our community. A sustainable community can be guided by the wisdom of the elderly and thus live in harmony with all life forms. Of the total population of the villages, 30% are old and some of them are disabled and needy and are destitute. We recognize the need of these villagers and provide hot meals every afternoon to 100 old, destitute and needy villagers from 12 villages of the panchayat.
The old people selected for the above project are abandoned by the younger members of the family who have left the village seeking better livelihood. Since January 2015, the Trust has begun providing their mid-day meals, 6 days a week, supplying the food packed in steel containers at their doorstep. The old people are also beneficiaries of the medical camp where they get to meet a Doctor and get free medication.
Annadanam
Traditionally a typical community was a big family; everybody in the community was supported in a similar way to the support rendered to different members within a family. The Punarnava/vaidyagrama family aspires for this entire community to be a big family; and to create this feeling of a family, we have commenced a food preparation and sharing program which is envisaged to bring all members of the community together. Further the members of this family who really need support due to age or sickness or loneliness are being given at least one meal every day thereby making them feel "wanted" members of this family
Our vision is to bring everybody together irrespective of caste, creed, colour, religion, race, wealth etc. And create a need based community as opposed to a greed based community where the welfare and happiness of the entire community is primary to each member of the community.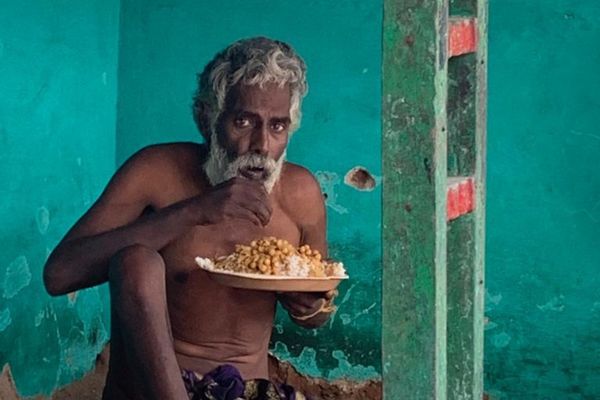 Organic Farming
Natural Farming is one of our most-trusted principles on which we base our foundation for creating the healthy, sustainable global community. We support, practise & propagate its modes & benefits in our endeavours & amongst our circles.
We have endeavored to be a model of sustainable living, in that we practise, preach and promote all eco-friendly thoughts to more hearts & hearths, for the concept to become the way of life in our homes, villages, cities, countries, continents – & thus for universal wellbeing.
Punarnava Trust believes in permaculture, wherein the agricultural ecosystems are intended to be sustainable and self-sufficient. Rainwater harvesting is done on a large scale. Raised beds are made and the seeds are planted on them. Mulching is done using dead leaves, coconut husks and hay. The need for watering is considerably reduced as the evaporation of water is reduced due to natural mulching.
Water is also recycled with help of biogas plant. The recycled water from the settlement tank is reused in the gardens. The solid residue from the biogas plant is used as manure and the gas is used in cooking.
Natural Farming helps the Trust create jobs for the villagers, who are also served breakfast and lunch (free of cost) in addition to their wages. This therefore is a source of livelihood for the landless, poor villagers. Vaidyagrama and Balagrama also employ village locals in housekeeping, garden, kitchen departments among others.
Trust grows vegetables like okra, green chilies, tomato, tapioca, papaya, drumstick, spinach (green and red), red pumpkin, white pumpkin, bottle gourd, ridge gourd, banana, coconut are grown in the gardens. The vegetables are consumed at Vaidyagrama and are used for the community lunches.
Healing Foods of Vaidyagrama
Vaidyagrama is releasing a cookbook featuring all the recipes which patients from all over the world have enjoyed as a part of their healing journey and meant to inspire anyone looking to embrace a healthy wholesome Ayurveda diet.
During Satsang and consultations, we often hear our Vaidyas say to patients "Medicine is Food and Food is Medicine" at Vaidyagrama. Simple sattvic meals are freshly prepared (in yellow flame using biomass briquets) and served hot to the patients three times a day. The recipe book contains 40 recipes from our Vaidyagrama kitchen, which one can easily prepare in our homes and continue to stay healthy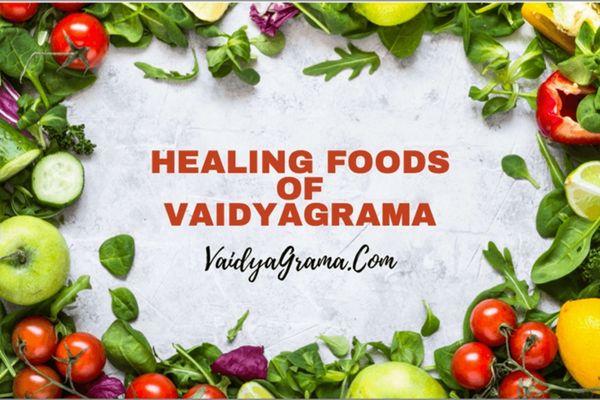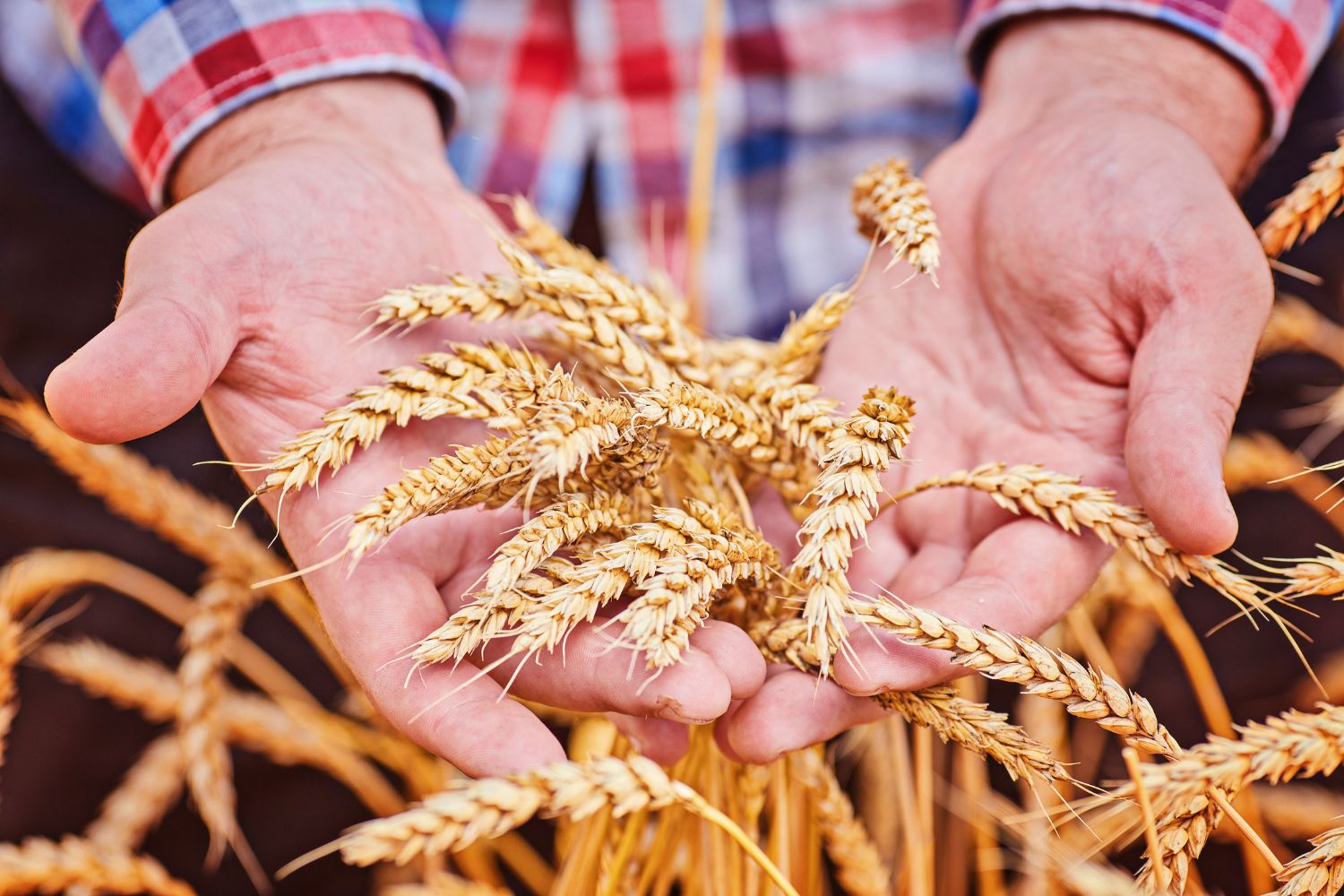 The goal
We aim to cultivate organic vegetables round the year so that in the coming years we can become 100% sustainable in our food needs. We have identified 2 acres of land opposite our Vaidyagrama land. Together with green house farming using our inhouse bio-fertilizers and bio-pesticides, we aim to be self-sufficient in our food needs at Vaidyagrama for 200 persons including staff and patients living in the campus. We seek your wholehearted participation in this project.