April 2023 | First Fortnight
Healing Sounds Retreat
From Nov 23-27,2023 @ Vaidyagrama Ayurveda Healing Village
A Satsangam Event- Organised by Punarnava Ayurveda Trust and Vaidyagrama Community Trust.
Orientation, administrative notes, spiritual offering followed by a Special Program on Music Therapy by Ms Purvaa Sampath.
Yoga, Vedic Recitation, Rāga as a Jyotiṣical Upāya, participatory Vocal Raga, Kirtan, instrumental raga, and talks and presentations by special guests on selected days, all interspaced by personal time for rest, prayers, meditation and two personalized Ayurveda treatments.
Bookings on for two sharing rooms at Vaidyagrama. Since Single rooms at Vaidyagrama are all booked. Hence, we have arranged single rooms in our sister concern- Saranya Ayurveda Hospital which is 3 KM from Vaidyagrama and we will be arranging transport to and fro to Vaidyagrama.
Featuring:
Shantala Sriramaiah
Nina Rao
Dr Shubham Kulkarni
Allison Dennis
Special guests:
Dr Robert Svoboda
Dr Claudia Welch
Dr Ramkumar
Agneya- Liver health, Diseases and their Ayurveda Management
Date: April 23-27,2023 (India Date)
Timing: IST 6.30am to IST 8.30 am
Registered under NAMA (PACE) for 10 credits.
Many common illnesses today are linked to our digestion and the function of our digestive organs. The liver (yakrut) plays a central role in this intricate process.
In this course, we will explore the pathophysiology of liver disease from an Ayurveda viewpoint. We will also discuss how to make healthy lifestyle choices to support the health and proper function of the liver, including the wise application of purificatory methods to enhance the health of the liver.
Who can participate:
Ayurveda practitioners, students and enthusiasts. We will share information for assisting clients with certain relevant conditions, as well as applying this information for self-care.
Free Ayurveda Medical Camp & Community Lunch at Pichanur
4 March 2023
Pichanur Mariamman Kovil hall
Free Ayurveda medical camp and Community Lunch – Punarnava Ayurveda Trust and Vaidyagrāma community Trust. Vaidyas Ardent Winston and Suvedha Nandakumar consulted 43 patients and they got free medicines.
The villagers and patients had a sumptuous meal too. A bus was plying around the villages in the panchayat bringing the patients to the camp. Another vehicle was sent to villages to provide the daily annam meal to the elderly villagers who couldn't visit the camp.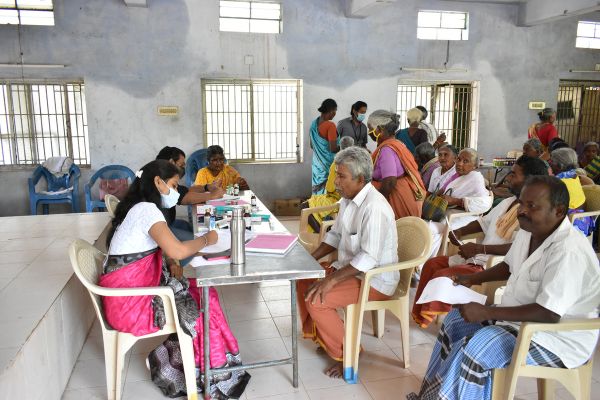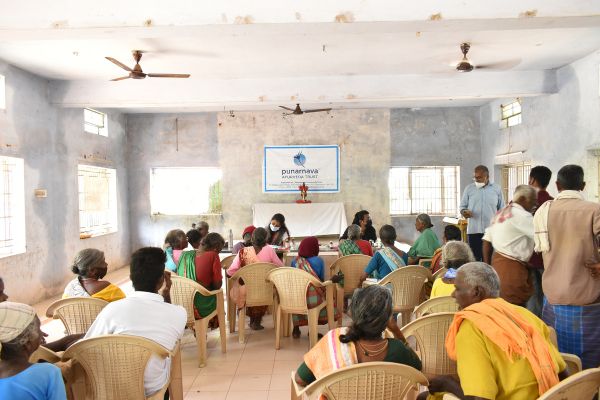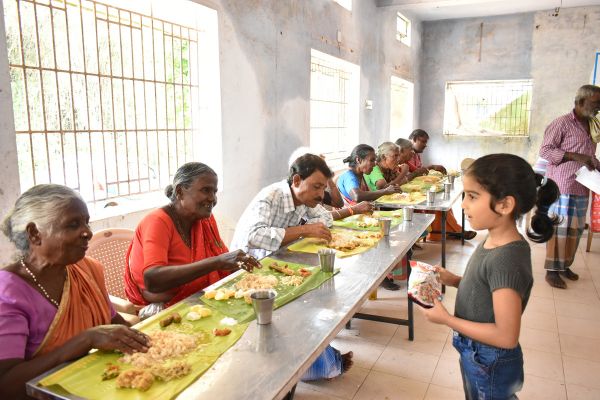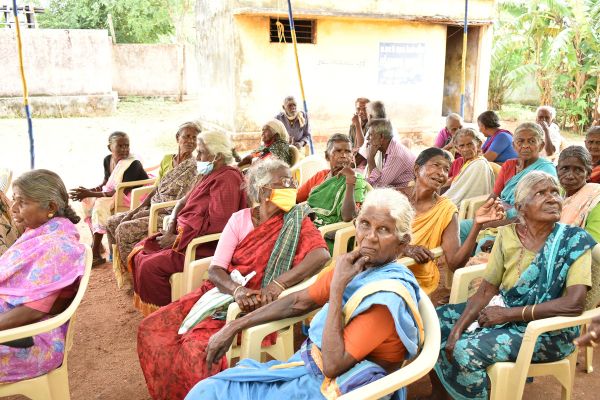 Bharatanatyam Workshop At Vaidyagrama
March 25-26,2023
A Bharatanatyam workshop @ Vaidyeswaram was organised by Punarnava Ayurveda Trust, Satya Ayurveda Trust and I-ask Ayush, Kalamandalam Anjali Balan an exponent of Bharathanatyam and Mohiniyattam taught 28 enthusiastic girls the first lessons on Bharatanatyam creating sparks of interest in learning the dance form on a long term basis.
Anjali ji also taught some expressions and eye exercises for dance movements to interested patients of Vaidyagrama.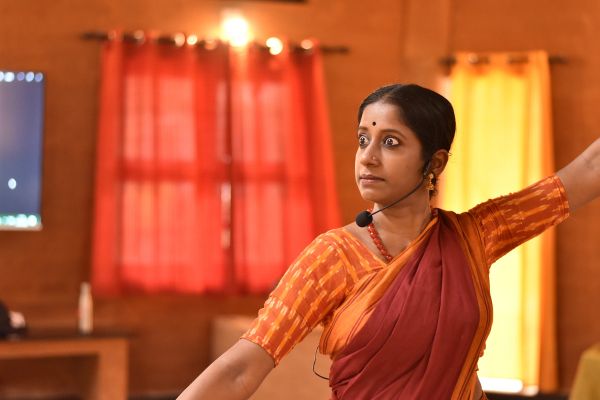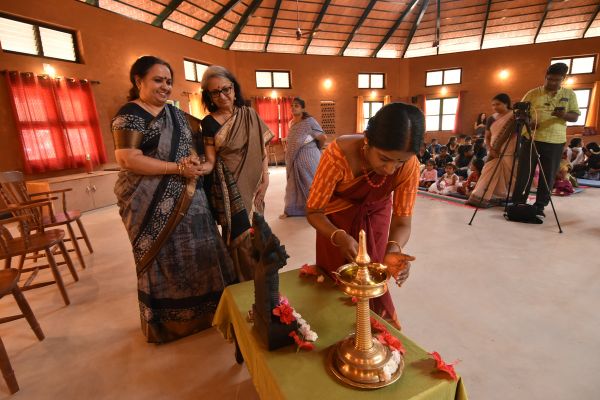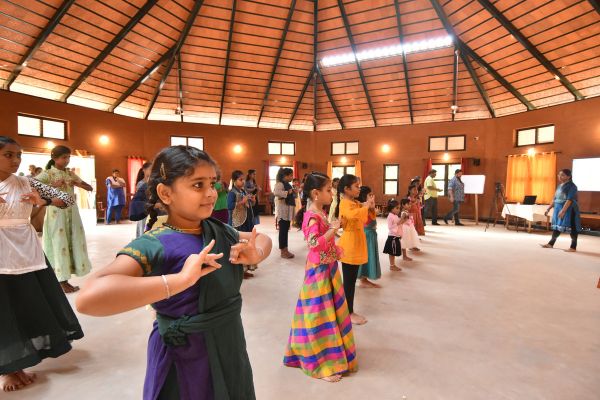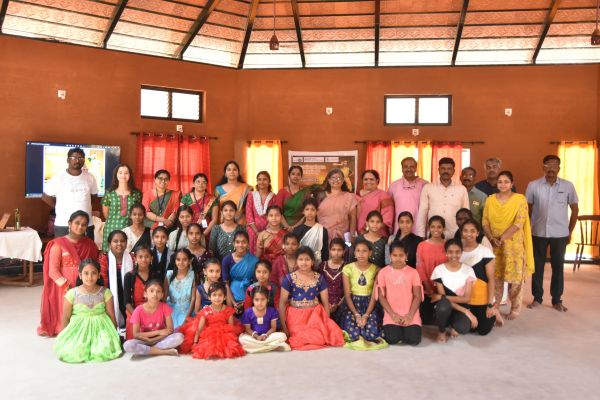 Chaitra Navaratri And Ramanavami
March 22-30, 2023,
With Swami Samvidanand Saraswathi of Kailash Math, Nasik.
Amidst chanting of the 1000 names of Goddess Lalitha, 1000 fruits were offered to the deity every day. The fruits prasad were distributed in the villages, to school children and to staff.
On the 9th day of Rama Navami, Kanyaka Puja was performed and 11 small girls were worshipped as goddesses. A puja for Lord Rama was performed by swamiji and Milk Kheer ( Ada Pradhaman ) offered as prasad to the lord and distributed to patients and staff.