Panchakarma Therapy Program
Each year, Vaidyagrama experienced a shortage of qualified therapists to fill positions coming open due to attrition, expansion, family leave, etc. Each year Vaidyagrama heard from so many foreigners interested in mastering the technical skills needed abroad. This program was created to meet these needs and became approved by the Bharat Sevak Samaj (BSS) Indian government in 2017. Program development slowed during quarantine and is now accepting its first applicants.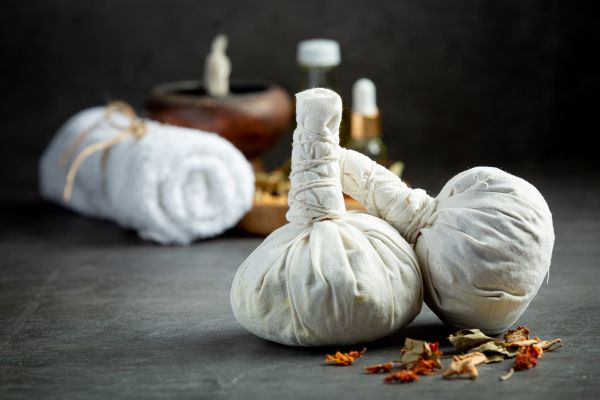 Benefits of Certification
Graduates are qualified to appropriately perform over 22 traditional procedures or operations, including pre-operative and post-operative care. Therapists are proficient in patient management, herbal preparations, operations, sanitation, and team communications. Certified Panchakarma Therapists can be employed in natural settings such as Ayurveda clinics and treatment centres in India, and the Spa industry internationally. Graduates gain life-long skills and knowledge in holistic health care while living and learning through authentic immersion. The lush residential setting at the Vaidyagrama campus provides a unique setting for immersive learning with experienced professionals, fresh medicinal herbs, healthy daily meals, temple, and community events and much more. Vaidyagrama stands for excellence in learning and living.
This program is open equally to Indian and foreign participants.
Pre-Requisites
Twelfth Standard High School Graduation or equivalent
High standard of health, stamina, and cleanliness
Proficiency in English (ask about achieving proficiency before you start)
Parental permission and responsibility if between the ages of 18-21
Commitment to ethical application of program content
Intention to complete the program and work professionally
Curriculum Overview
A blend of theoretical and practical learning in the community
Foundational Principles of Ayurveda Anatomy & Physiology
Classical Panchakarma Therapies – Indications, Contra-Indications, Methodologies
Properties and Action of Medicinal Herbal Substances
Assessment Skills and Self-Care
2023 – 2024 Schedule & Timelines
Opening Puja: 9am,
April 2, 2024
Graduation Puja: 9am,
September 27, 2024
Mon to Fri: 9 am-noon – Theory &
2 pm-5 pm – Practicum
Sat: Seva and Study
Sunday: Day off
Student progress is charted by weekly quizzes, monthly tests, mid-term examinations and final written, oral, and practical examinations.
Prepared attendance and punctuality are required for graduation.
Vaidyagrama: The Setting
Vaidyagrama Healing Village is an Ayurveda clinic, hospital, retreat, herb farm and learning centre located near Coimbatore in the beautiful state of Tamil Nadu in south-central India, where Ayurveda has been carefully protected by scholars and clinicians from generation to generation for thousands of years of accrued history. Vaidyagrama is a unique setting for healing at all levels of spirit, mind, emotions and body. Vaidyagrama provides leadership to help restore authentic Ayurveda, the world's oldest holistic medical science, increasingly in the context of today's global health needs. The campus and its community development is now about fourteen years into unfolding, aiming for ever higher ideals and practices.
2024-2025
The proposed Vidyagrama building is expected to be ready by April 2025 to receive our full cohort of 32 participants.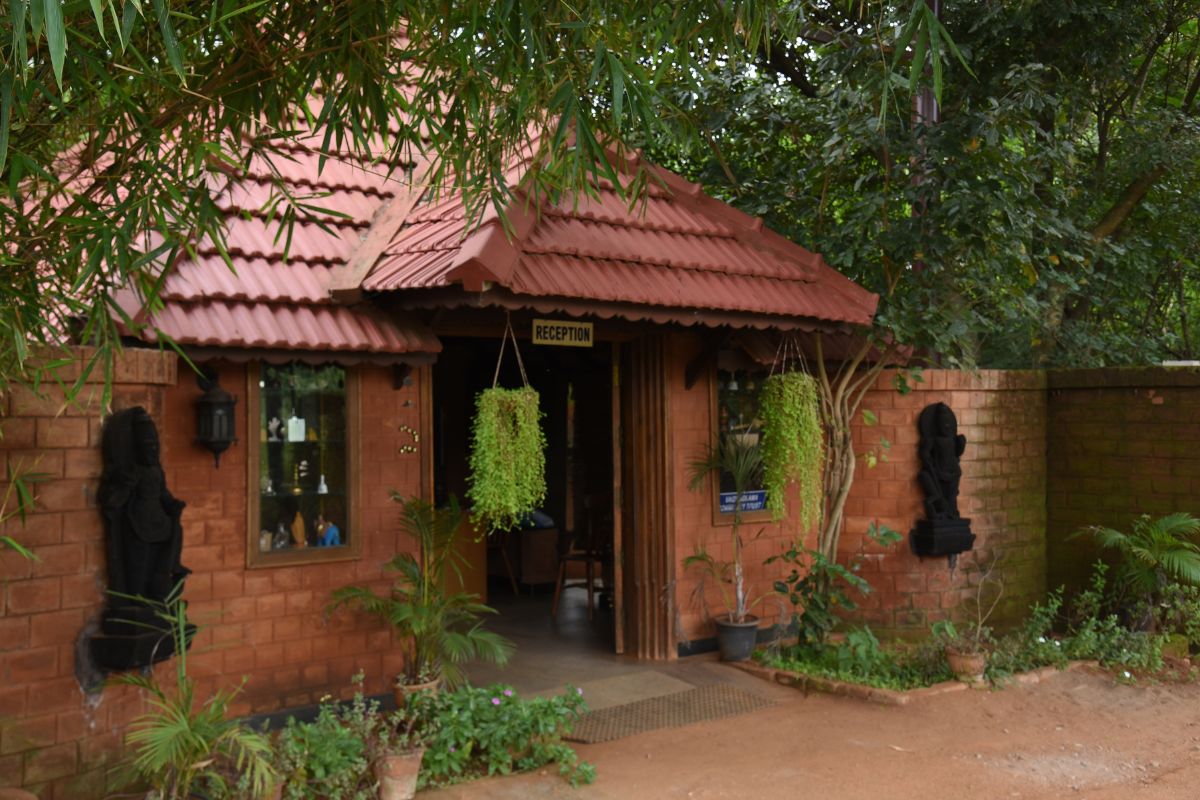 Conducted by
Punarnava Ayurveda Trust is pleased to announce the launch of this six-month Certification program, fulfilling a long-standing need to train Panchakarma Therapists in traditional techniques and operations for Ayurveda healing. This Panchakarma Therapist Program presents a new benchmark in the training and development of Panchakarma Therapists while supporting the restoration of scriptural Ayurveda from ancient texts. Graduates can expect gainful, satisfying and sattvic employment while practising a sustainable skill, while Ayurveda is regaining prominence worldwide as the medical system of choice for efficacy and sustainability. The Punarnava Trust is committed to the administration and management of staff and students, toward their highest good and best humanitarian interests.
Certificate
Your Certificate of Successful Completion will be awarded from Punarnava Ayurveda Trust, with recognition and approval of the Bharat Sevak Sammaj (BSS) on Sept. 27, 2024, at the Vaidyagrama campus. Friends and family are welcome. You will be qualified as a Certified Ayurveda Panchakarma Therapist.
Accommodation
In 2024, you'll have a roommate or 'study buddy', to share within the peaceful Vaidyagrama campus. By 2025, the new Vidyagrama building is expected to be built for continuing education, accommodations, and learning.
Application & Acceptance
You are invited to apply here for the first cohort of only 16 seats.
Closing date for applications:
March 2, 2024, at noon
Successful applicants will be notified Before
March 11, 2024
Payment is due in full before the opening puja on
April 3, 2023, at 9 am
Tuition Investment
Indian Applicants: INR 66,000 before Mar. 12 and INR 72,600 thereafter
Foreign Applicants: $4700 USD before Mar. 12 and USD $5170 thereafter
Room & Board
Indian Participants: INR 66,000 before Mar. 12 and INR 72,600 thereafter
Foreign Applicants: $4700 USD before Mar. 12 and USD $5170 thereafter